Break 'o' Day Woodcraft Fair 8-4-2017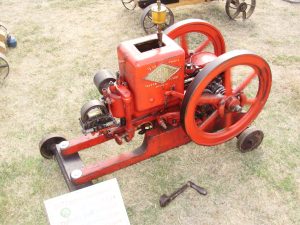 Anot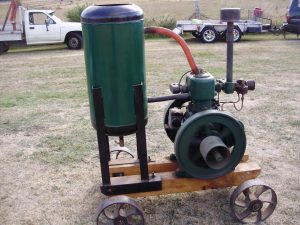 her successful event even though the number of patrons was down compared to previous years, the weather was good, lots of stall holders with a good variety of food on offer.
The Machinery Club was well supported, so was the model aircraft club along with the vintage go-karts.
Our members were Trevor Cohen, Peter Unwin, Rob Coote, David and Judy Burke, Fred Harris, John Booth, Rodney and Alison Springer, Harry Nolan, Jeff Springer.
It was great to see those members who made the effort to come along not only to display their engines but for a social gathering as well.
The display consisted of 3 Listers, 1 rotary hoe, 3 mowers, 1 Moffat-Virtue, 35 chainsaws, 1 Emerson Brantingham, 2 pumps, 1 compressor, 1 International, 1 Hornsby.